From lab to pre-pilot scale
Giotto Biotech has a great expertise in organic chemistry: our state of the art facilities give us access to a wide range of reaction, and we can produce from milligrams to kilos of material.
Beside to our catalogue, we are pleased to offer a service of custom synthesis according to the client's needs.
Giotto Biotech experts can follow the client along the whole synthesis process of organic compounds, from laboratory to pre-pilot scale.
Thanks to our laboratory equipped with a reactor that can produce up to kilos, our expert technicians can help the client in the scale-up, which is central and fundamental also from an economic point of view, in order to develop an industrial process.
Great orientation to customer needs, maximum flexibility and strict confidentiality always characterize our business.
Our scale-up service
• Process set-up and optimization in laboratory scale.
• Full support of experts for a pre-pilot production phase.
• Dedicated laboratory equipped with chemical reactor.
• Possibility to sign a non-disclosure agreement (NDA) to protect our clients.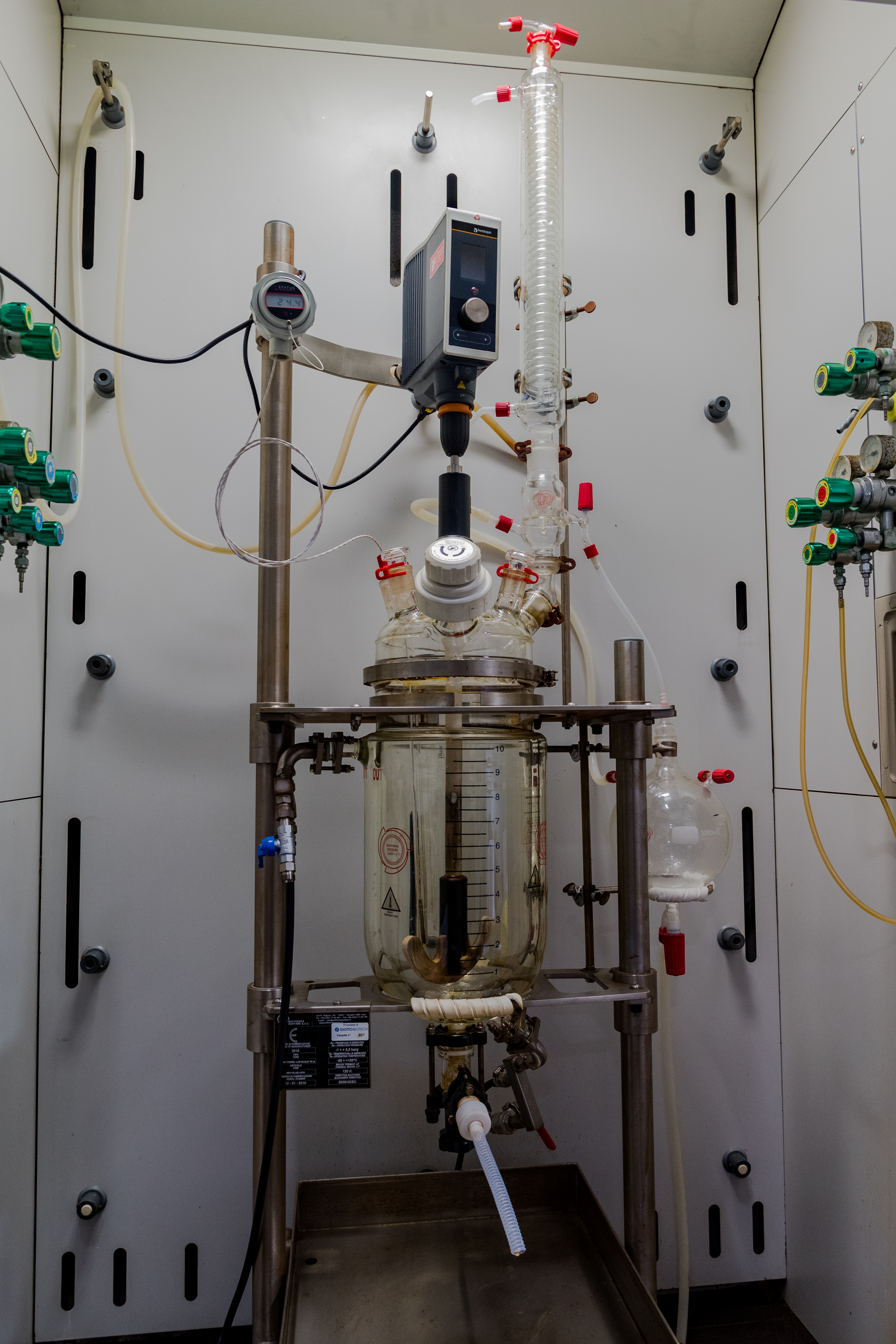 Giotto Biotech's laboratory reactor