Lines of research and development at Giotto Biotech
We are always on the lookout for partners in new projects and applications – please contact us at info@giottobiotech.com.
Advances in protein production techniques and the production of novel proteins
Building upon an extensive experience in protein production, Giotto Biotech is working to produce and isolate novel proteins and other biomolecules through bacterial, mammalian, and algal cultures. The production of proteins from eukaryotic cells is an especially relevant frontier, and has the advantage of generating proteins with folding and post-translational modifications that are identical to natural eukaryotic proteins. Giotto Biotech is working to advance production technologies for natural proteins and their variants (mutations, metal substitution, uniform labeling, and site-specific labeling). We are also working to develop biotechnological method for the expression of polypeptides, and have currently refined the technique down to 30 amino acids.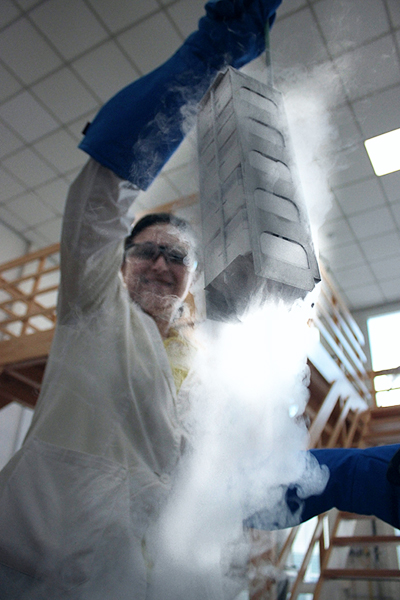 Progress in NMR-based metabolomics
Giotto Biotech has an established experience in NMR-based metabolomics, and is working to advance applications including disease fingerprinting, biomarker discovery, and the prediction of the toxicity, mechanism of action, and side effects of drugs. We are also working to develop novel metabolomics standards.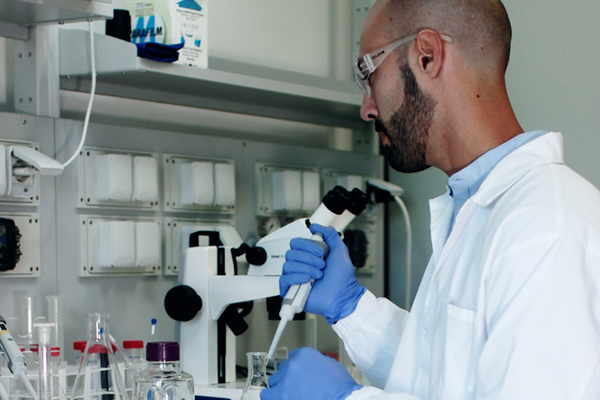 Exploration of new routes for organic synthesis with special attention to environmentally-friendly processes
Giotto Biotech's chemists are continuosly working on the design and synthesis of novel biologically and pharmacologically relevant chemical compounds, often in parallel with the development of biomolecules.  Special attention is given to the production of organic compounds through "green" chemistry.  Some areas of interest include synthetic inhibitors of enzymes, other metallo-organic products of interest, and compounds for glycomics.
Structural biology by NMR and advances in information technologies
Giotto Biotech is constantly updating methods for the structure determination of protein complexes and rational drug design, and boasts a cluster of computers for calculations.  The company can perform ligand- and protein-based NMR screening in vitro, and boasts access to the most advanced NMR spectrometers, operating between 500 and 950 MHz and equipped with cryoprobes and sample changers. The company is also actively working in the development of software platforms and bioinformatics methods.
Studies of the use of algae as cell factories and development of new methods for their exploitation
One of Giotto Biotech's important lines of research and development is the study of algae and the advancement of methods to use them as cell factories for the production of biomolecules, properly labeled with 2H, 13C and 15N, including carbohydrates, lipids, and proteinaceous material.