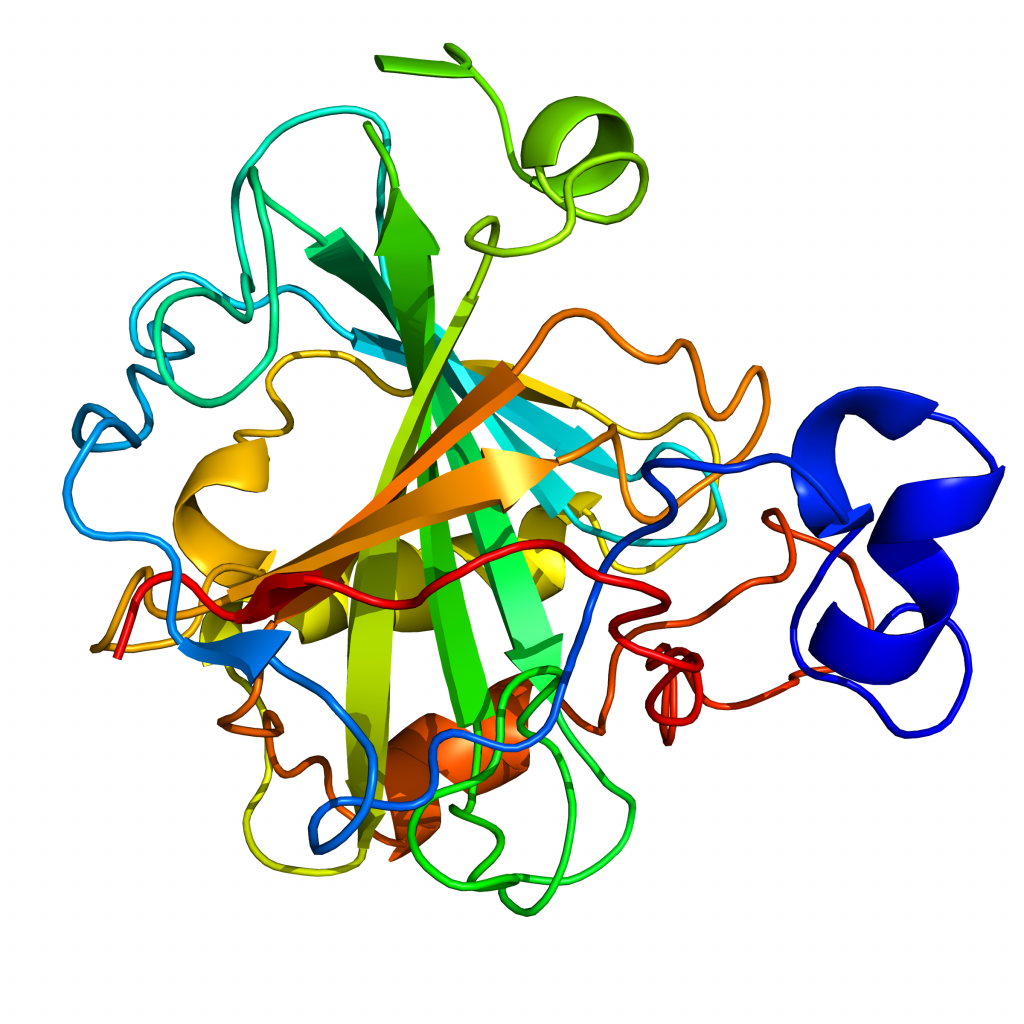 Carbonic Anhydrase
– 3.160,00€
Human, recombinant
Full length, UniProtKB accession P00918
MW = 29.1 kDa
CAT # G07CA201
For any special request or bulk quantities Click Here
Additional information
Description
Description
MW = 29.1 kDa. Full length Carbonic Anhydrase II (Carbonate dehydratase II, Carbonic anhydrase C) cloned from human cDNA and expressed in E.coli. The protein consist of the human Carbonic Anhydrase II with a mutation Ser2Ala. (Swiss prot accession: P00918). Mass spectrometry (MALDI) showed that the first aminoacid (Met) is processed during the expression.
Sequence 
        10         20         30         40         50
MAHHWGYGKH NGPEHWHKDF PIAKGERQSP VDIDTHTAKY DPSLKPLSVS 
        60         70         80         90        100
YDQATSLRIL NNGHAFNVEF DDSQDKAVLK GGPLDGTYRL IQFHFHWGSL 
       110        120        130        140        150
DGQGSEHTVD KKKYAAELHL VHWNTKYGDF GKAVQQPDGL AVLGIFLKVG 
       160        170        180        190        200
SAKPGLQKVV DVLDSIKTKG KSADFTNFDP RGLLPESLDY WTYPGSLTTP 
       210        220        230        240        250
PLLECVTWIV LKEPISVSSE QVLKFRKLNF NGEGEPEELM VDNWRPAQPL 
       260
KNRQIKASFK
Purity
> 95% by SDS-PAGE. The protein is observed, in denaturing conditions, as a single band migrating at molecular weight at about 30.0 kDa.
Supplied as
2 mg/mL in Tris buffer 20mM pH 7.5, NaCl 150mM. The concentration is calculated by the analysis of the absorbance at 280 nm (ε280 = 54000 M-1cm-1).
Characteristics
Under the above described conditions, the product can be concentrated up to 1 mM.
Storage
-20°C. The protein is stable at 4°C for weeks and at 25°C for days. Avoid repeated freeze/thaw cycles.
References
Murakami, H., et al. Genomics. 1987 Oct;1(2):159-66.
Montgomery, J.C., Nucleic Acids Res. 1987 Jun 11;15(11):4687
Bertini, I., et al. J. Magn Reson B. 1994 Jul;104(3):230-9.