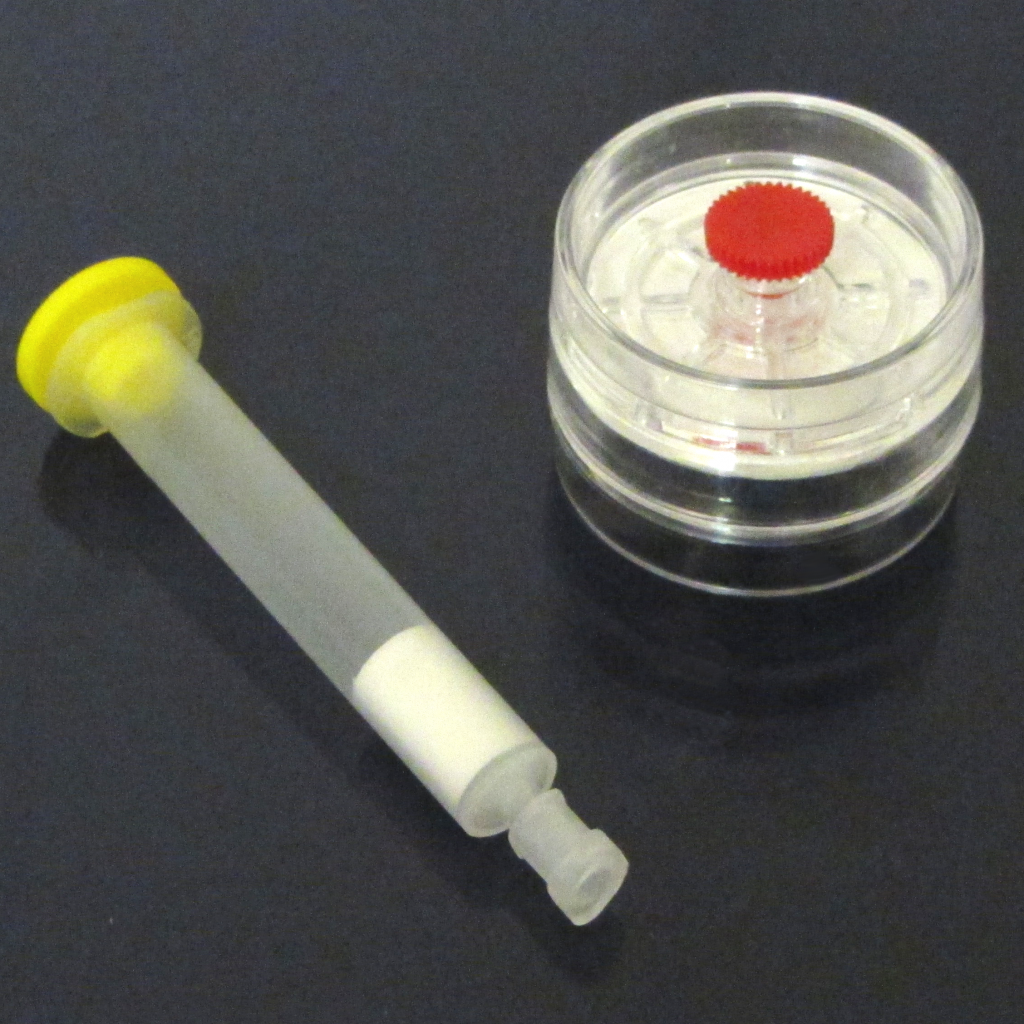 PAA sorbent tubes
965,00€ – 2.500,00€
For any special request or bulk quantities Click Here
Additional information
| | |
| --- | --- |
| Qty | 25 pcs, 50 pcs, 100 pcs |
Description
Giotto Biotech has developed specific sorbent tubes for the active sampling of airborne peracetic acid.
The tubes are ready and easy to use: just connect them to a sampling pump with a suitable flow rate. Each vial is also equipped with a prefilter treated with Titanium oxysulfate which allows for the selective sampling of peracetic acid, excluding the interference of hydrogen peroxide.
For the quantification of airborne  peracetic acid, the typical method is: 1 L/min sampling with a Giotto Biotech PAA sorbent tube in series with quartz fiber filter housed in a sample box and impregnated with Titanium oxysulfate. Subsequent desorption of the substrate from the sorbent tube with acetonitrile allows for the analysis of the derivative methyl p-tolylsulfone (MTSOO, CAS 3185-99-7) in LC / UV. 

The instrumental sensitivity is 54 μg/mc for 15 minutes of sampling.