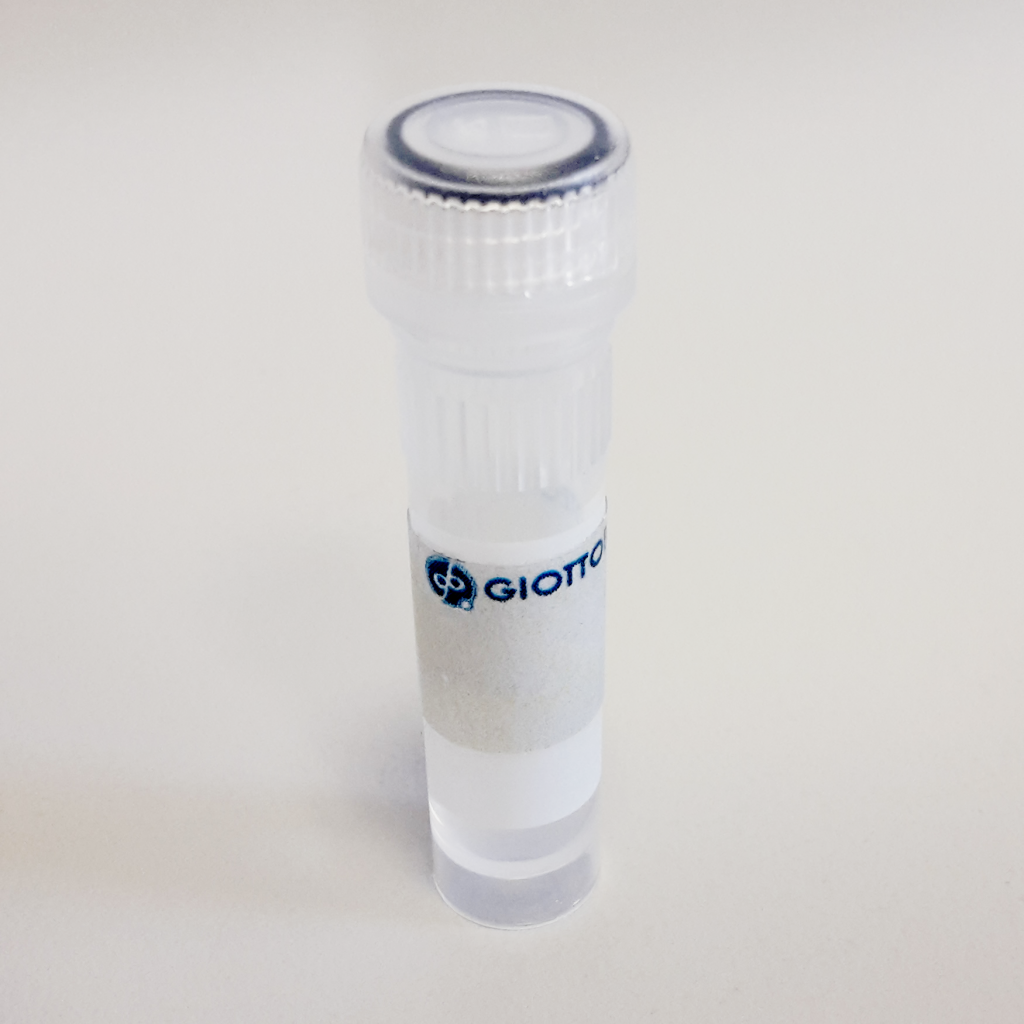 MMP19 - catalytic domain
210,00€ – 680,00€
Human, recombinant
Residues 101-256, UniProtKB accession Q99542
MW = 17.6 kDa
EC # 3.4.24.-
CAT # G04MP19C
Catalog n.
Qty
Price
210,00

€

420,00

€

680,00

€

VAT not included
For any special request or bulk quantities Click Here
Additional information
| | |
| --- | --- |
| Qty | 10 μg, 5 x 10 μg, 100 μg |
| Shipping in Dry Ice | yes |
Description
Description
MW = 17.6 kDa calculated. Matrix Metalloproteinase-19 isoform 1 RASI-1 (MMP-19, Matrix Metalloproteinase RASI, MMP-18) catalytic domain cloned from human cDNA, expressed in E. coli. The enzyme consists of the catalytic domain of human MMP-19, (residues 101-256, UniProtKB accession Q99542).
Sequence
                  110        120        130        140
        M- LGRWRKKHLT FRILNLPSTL PPHTARAALR QAFQDWSNVA
       150        160        170        180        190 
PLTFQEVQAG AADIRLSFHG RQSSYCSNTF DGPGRVLAHA DIPELGSVHF 
       200        210        220        230        240 
DEDEFWTEGT YRGVNLRIIA AHEVGHALGL GHSRYSQALM APVYEGYRPH 
       250
FKLHPDDVAG IQALYG


Purity
> 95% by SDS-PAGE. The protein is observed, in denaturing conditions, as a single band migrating at a molecular weight between 14.4 and 18.4 kDa.
Supplied as
0.2 mg/mL solution in Tris 20 mM pH 7.2, CaCl
2
10 mM, ZnCl
2
0.1 mM, NaCl 0.3 M, acetohydroxamic acid (AHA) 0.2 M. The concentration is calculated by the analysis of the absorbance at 280 nm (ε
280
= 25440 M
-1
cm
-1
calculated).
Specific activity
> 1.5 U/μg. Activity described as U=100 pmol/min at 25°C using a colorimetric assay with thiopeptide Ac-Pro-Leu-Gly-[2- mercapto-4-methyl-pentanoyl]-Leu-Gly-OC2H5 (Biomol) as substrate. 
Storage
-80°C. After initial defrost, aliquot the product into individual tubes and refreeze at -80°C.
Avoid repeated freeze/thaw cycles.
Usage
Enzyme kinetic studies, cleavage of target substrates and screening of inhibitors.
RELATED RESEARCH FIELDS
References
Velinov N., et al., Int J Biol Markers, 2007, 22(4):265-73.
Linksvan Horssen J., et al., Neuropathol Appl Neurobiol, 2006, 32(6):585-93.