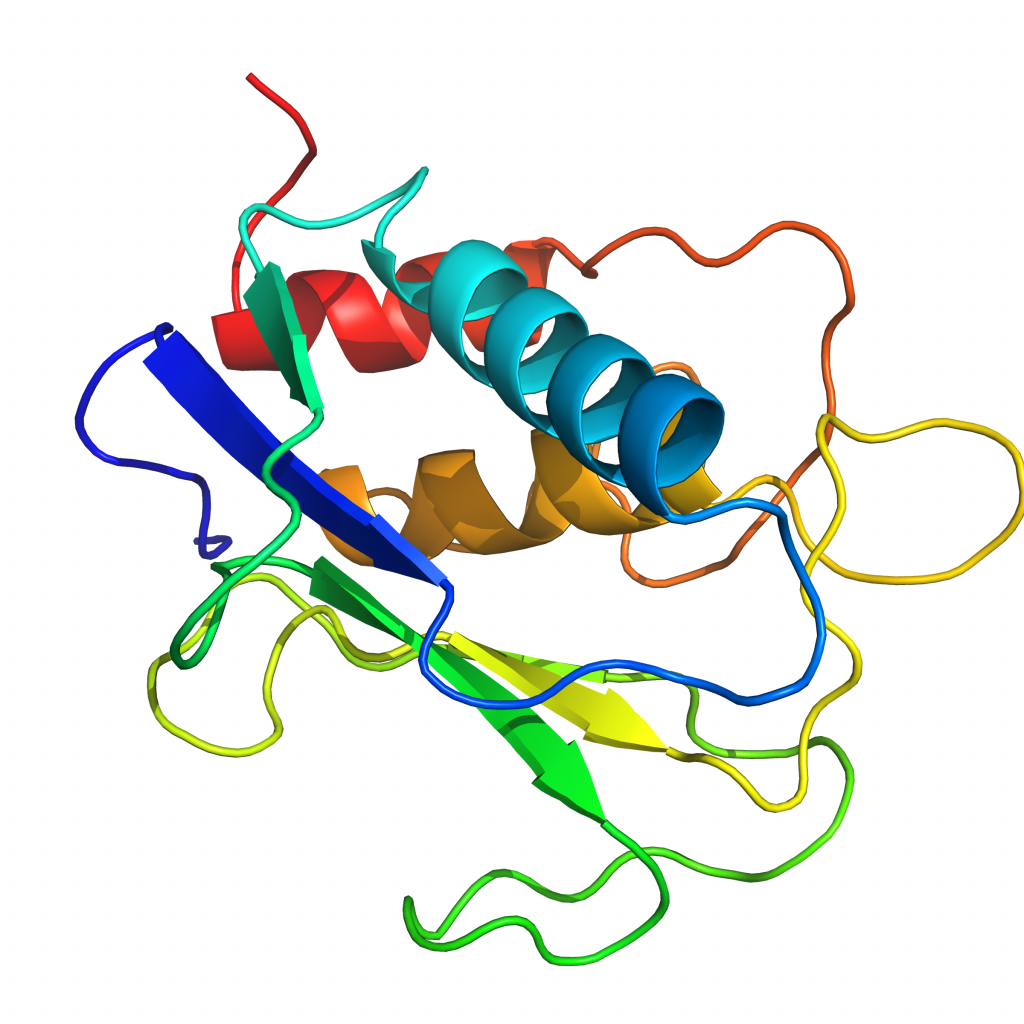 MMP2 - catalytic domain fibronectin deficient
210,00€ – 680,00€
Human, recombinant
Residues 115-214 and 393-447 (residues numbers are based on the unprocessed precursor), UniProtKB accession P08253
MW = 17.5 kDa
EC # 3.4.24.24
CAT # G04MP02C
Catalog n.
Qty
Price
210,00

€

420,00

€

680,00

€

VAT not included
For any special request or bulk quantities Click Here
Additional information
| | |
| --- | --- |
| Qty | 10 μg, 5 x 10 μg, 100 μg |
| Shipping in Dry Ice | yes |
Description
Description
MW = 17.5 kDa calculated. Matrix Metalloproteinase-2 (MMP-2, Gelatinase A, Type IV collagenase) catalytic domain without fibronectin domains cloned from human cDNA, expressed in E. coli. The enzyme consists of the catalytic domain of human MMP-2 fibronectin deficient (residues 115-214 and 393-447 where the residue numbers are based on the unprocessed precursor, UniProtKB accession P08253).
Sequence
                  120        130        140        150
             M-RKPKWD KNQITYRIIG YTPDLDPETV DDAFARAFQV 
       160        170        180        190        200
WSDVTPLRFS RIHDGEADIM INFGRWEHGD GYPFDGKDGL LAHAFAPGTG 
       210     
VGGDSHFDDD ELWT                                    400
                                              QGYSLFLV 
       410        420        430        440     447
AAHEFGHAMG LEHSQDPGAL MAPIYTYTKN FRLSQDDIKG IQELYGA
Purity
> 95% by SDS-PAGE. The protein is observed, in denaturing conditions, as a single band migrating at a molecular weight between 14.4 and 18.4 kDa.
Supplied as
0.15 mg/mL solution in Tris 20 mM pH 7.2, CaCl2 10 mM, ZnCl2 0.1 mM, NaCl 0.3 M, acetohydroxamic acid (AHA) 0.5 M, glycerol 10%, Brij-35 0.05%. The concentration is calculated by the analysis of the absorbance at 280 nm (ε280= 32430 M-1cm-1 calculated).
Specific activity
> 40U/μg. Activity described as U=100 pmol/min at 25°C using a colorimetric assay with thiopeptide Ac-Pro-Leu-Gly-[2-mercapto-4-methyl-pentanoyl]-Leu-Gly-OC2H5 (Biomol) as substrate.
Storage
-80°C. After initial defrost, aliquot the product into individual tubes and refreeze at -80°C.
Avoid repeated freeze/thaw cycles.
Usage
Enzyme kinetic studies, cleavage of target substrates and screening of inhibitors.
RELATED RESEARCH FIELDS
Cancer

breast cancer
lung cancer
pancreatic cancer
prostate cancer

Cardiovascular disorders

aneurysm formation
coronary artery disease
myocardial infarction

Dental diseases
Diabetes Mellitus
Neurodegenerative diseases

Alzheimer's disease
Amyotrophic lateral sclerosis
Multiple sclerosis
Parkinson's disease

Renal pathologies

chronic allograft nephropathy
diabetic nephropathy
glomerulosclerosis/tubulointerstitial fibrosis
polycystic kidney disease
renal cell carcinoma
References
Cheng D. et al. Protein Expr Purif. 2003 Jan; 27(1):63-74
Steffensen B. at al. J Biol Chem. 1995 May 12; 270(19):11555-66
Banyai L. et al. FEBS Lett. 1991 Apr 22; 282(1):23-5.