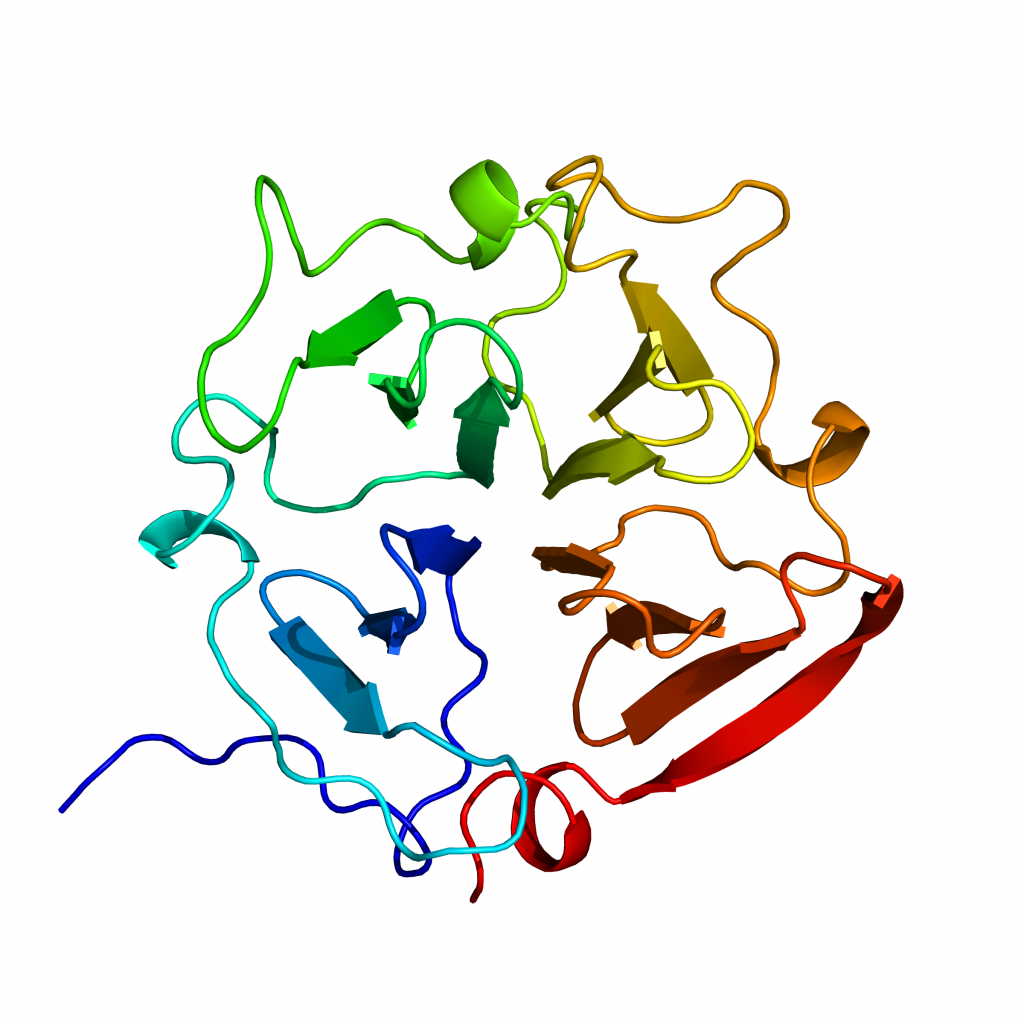 MMP2 - hemopexin like domain
210,00€ – 680,00€
Human, recombinant
Residues 467-660, UniProtKB accession P08253
MW = 22.4 kDa
EC # 3.4.24.24
CAT # G04MP02H
Catalog n.
Qty
Price
210,00

€

420,00

€

680,00

€

VAT not included
For any special request or bulk quantities Click Here
Additional information
| | |
| --- | --- |
| Qty | 10 μg, 5 x 10 μg, 100 μg |
| Shipping in Dry Ice | yes |
Description
Description
MW = 22.4 kDa calculated. Hemopexin-like domain (C domain) of MMP-2, cloned from human cDNA, expressed in E. coli. The enzyme consists of the hemopexin-like domain of human MMP-2 (residues 467-660, UniProtKB accession P08253).
Sequence
                  470        480        490        500
               M-EICK QDIVFDGIAQ IRGEIFFFKD RFIWRTVTPR 
       510        520        530        540        550
DKPMGPLLVA TFWPELPEKI DAVYEAPQEE KAVFFAGNEY WIYSASTLER 
       560        570        580        590        600
GYPKPLTSLG LPPDVQRVDA AFNWSKNKKT YIFAGDKFWR YNEVKKKMDP 
       610        620        630        640        650
GFPKLIADAW NAIPDNLDAV VDLQGGGHSY FFKGAYYLKL ENQSLKSVKF 
       660
GSIKSDWLGC
Purity
> 95% by SDS-PAGE. The protein is observed, in denaturing conditions, as a single band migrating at a molecular weight between 18.4 and 25.0 kDa.
Supplied as
0.25 mg/mL in KPi 20mM pH 7.0, NaCl 250mM. The concentration is calculated from the absorbance at 280nm (ε280 = 52035 M-1cm-1).
Storage
-80°C. After initial defrost, aliquot the product into individual tubes and refreeze at -80°C.
Avoid repeated freeze/thaw cycles.
Usage
Interaction studies.
RELATED RESEARCH FIELDS
Cancer

breast cancer
lung cancer
pancreatic cancer
prostate cancer

Cardiovascular disorders

aneurysm formation
coronary artery disease
myocardial infarction

Dental diseases
Diabetes Mellitus
Neurodegenerative diseases

Alzheimer's disease
Amyotrophic lateral sclerosis
Multiple sclerosis
Parkinson's disease

Renal pathologies

chronic allograft nephropathy
diabetic nephropathy
glomerulosclerosis/tubulointerstitial fibrosis
polycystic kidney disease
renal cell carcinoma
References
U.M. Wallon and C.M.Overall. J Biol. Chem. 272(11), 7473-7481 (1997).