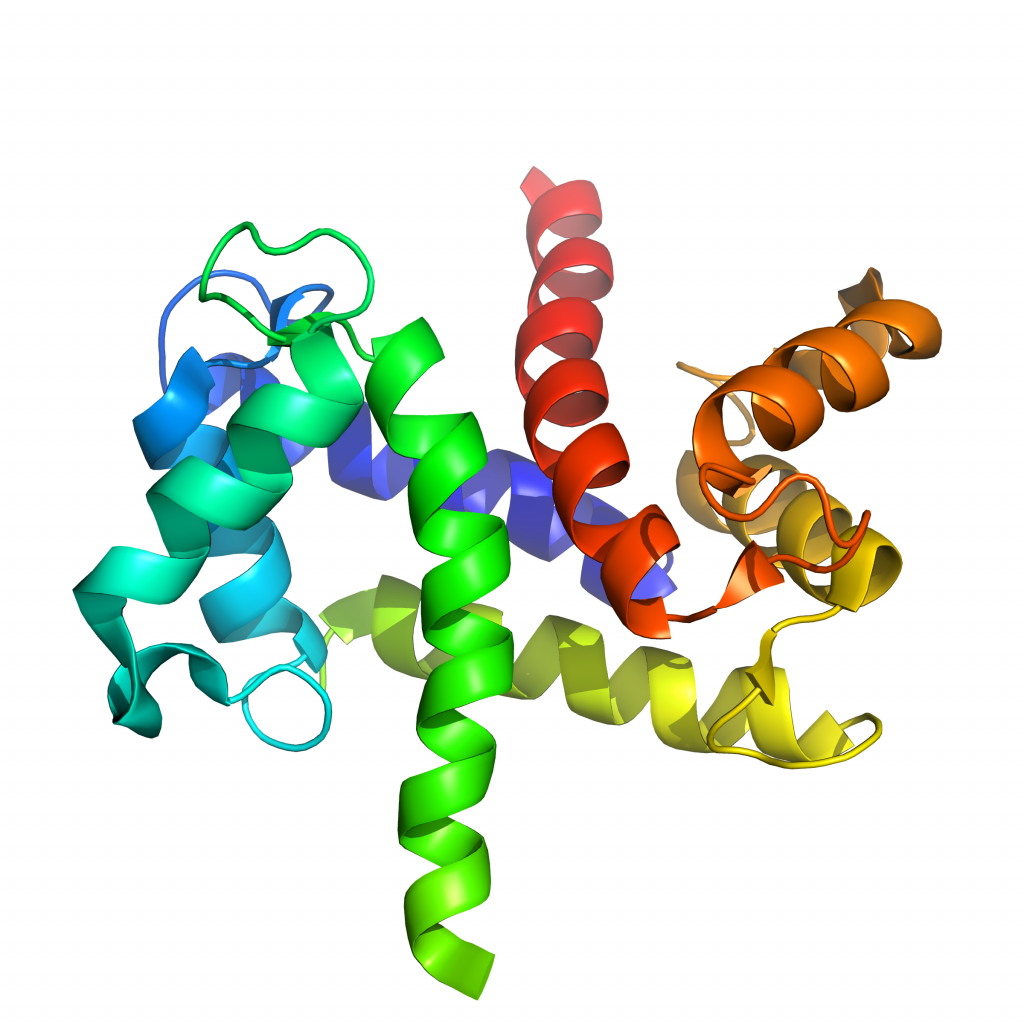 S100A1
260,00€ – 3.700,00€
Human, recombinant
Full length, UniProtKB accession P23297
MW = 21.1 kDa (dimer)
CAT # G02S1A01
Catalog n.
Qty
Price
260,00

€

590,00

€

840,00

€

1.860,00

€

2.600,00

€

3.700,00

€

VAT not included
For any special request or bulk quantities Click Here
Additional information
| | |
| --- | --- |
| Qty | 100 μg, 500 μg, 1 mg, 5 mg, 10 mg, 20 mg |
| Shipping in Dry Ice | yes |
Description
Description
MW = 21.1 kDa (dimer) calculated. Full length S100A1 (S-100 protein alpha chain, S-100 protein subunit alpha, S100 calcium-binding protein A1) cloned from human cDNA, expressed in E. coli. The protein consists of the human S100A1 (residues 1-94, UniProtKB accession P23297).
Sequence
        10         20         30         40         50
MGSELETAME TLINVFHAHS GKEGDKYKLS KKELKELLQT ELSGFLDAQK 
        60         70         80         90 
DVDAVDKVMK ELDENGDGEV DFQEYVVLVA ALTVACNNFF WENS
Purity
> 95% by SDS-PAGE. The protein is observed, in denaturing conditions, as single band (monomer) migrating at a molecular weight below 14.4 kDa.
Supplied as
1 mg/mL solution in Tris 20 mM pH 7.5, NaCl 150 mM, CaCl2 5 mM, DTT 2 mM. The concentration is calculated by the analysis of the absorbance at 280 nm (ε280 = 8480 M-1cm-1 calculated).
Storage
-20°C. The protein is stable at 4°C for at least 2 weeks and at 25°C for several hours. After initial defrost, aliquot the product into individual tubes and refreeze at -20°C. Avoid repeated freeze/thaw cycles.
References
Engelkamp D., et al. Biochemistry 31:10258-10264 (1992)
Wright, N.T., et al. J.Mol.Biol 353: 410-426 (2006)
Wright NT, et al. Curr Chem Biol. May 1;3(2):138-145 (2009)
Rohde D, et al. J Cardiovasc Transl Res. Oct;3(5):525-37 (2010)