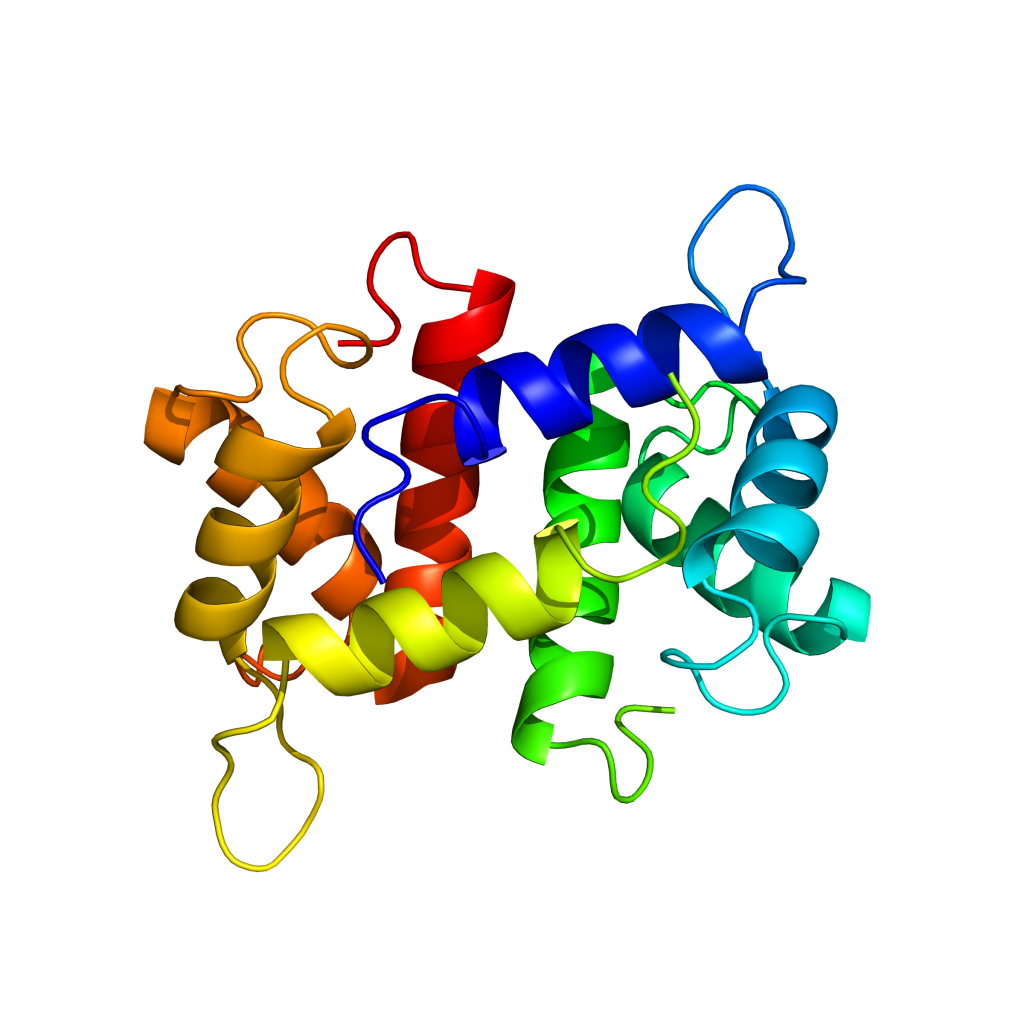 S100A12
370,00€ – 1.160,00€
Human, recombinant
Full length, UniProtKB accession P80511
MW = 21.2 kDa (dimer)
CAT # G02S1A12
Catalog n.
Qty
Price
370,00

€

830,00

€

1.160,00

€

VAT not included
For any special request or bulk quantities Click Here
Additional information
| | |
| --- | --- |
| Qty | 100 μg, 500 μg, 1 mg |
| Shipping in Dry Ice | yes |
Description
Description
MW = 21.2 kDa (dimer) calculated. Full length S100A12 (CGRP, Calcium-binding protein in amniotic fluid 1, CAAF1, Calgranulin-C, CAGC, Extracellular newly identified RAGE-binding protein, EN-RAGE, Neutrophil S100 protein, S100 calcium-binding protein A12, p6) cloned from human cDNA expressed in E. coli. The protein consists of the full length human S100A12 (residues 1-92, UniProtKB accession P80511).
Sequence
        10         20         30         40         50
MTKLEEHLEG IVNIFHQYSV RKGHFDTLSK GELKQLLTKE LANTIKNIKD 
        60         70         80         90 
KAVIDEIFQG LDANQDEQVD FQEFISLVAI ALKAAHYHTH KE
Purity
> 95% by SDS-PAGE. The protein is observed, in denaturing conditions, as single band (monomer) migrating at a molecular weight below 14.4 kDa.
Supplied as
1 mg/mL solution in Tris 20 mM, pH 7.5, NaCl 150 mM. The concentration is calculated by the analysis of the absorbance at 280 nm (ε280= 2980 M-1cm-1 calculated).
Storage
-20°C. The protein is stable at 4°C for at least 2 weeks and at 25°C for several hours. After initial defrost, aliquot the product into individual tubes and refreeze at -20°C. Avoid repeated freeze/thaw cycles.
References
Sharma, I. et al. Int. J. Gynecol. Obstet. 110 (3), 199-202 (2010).
Moroz, O. V et al. Acta Crystallogr. Sect. D Biol. Crystallogr. 57 (1), 20-29 (2001).
Wicki, R. et al. Cell Calcium 20 (6), 459-464 (1996).