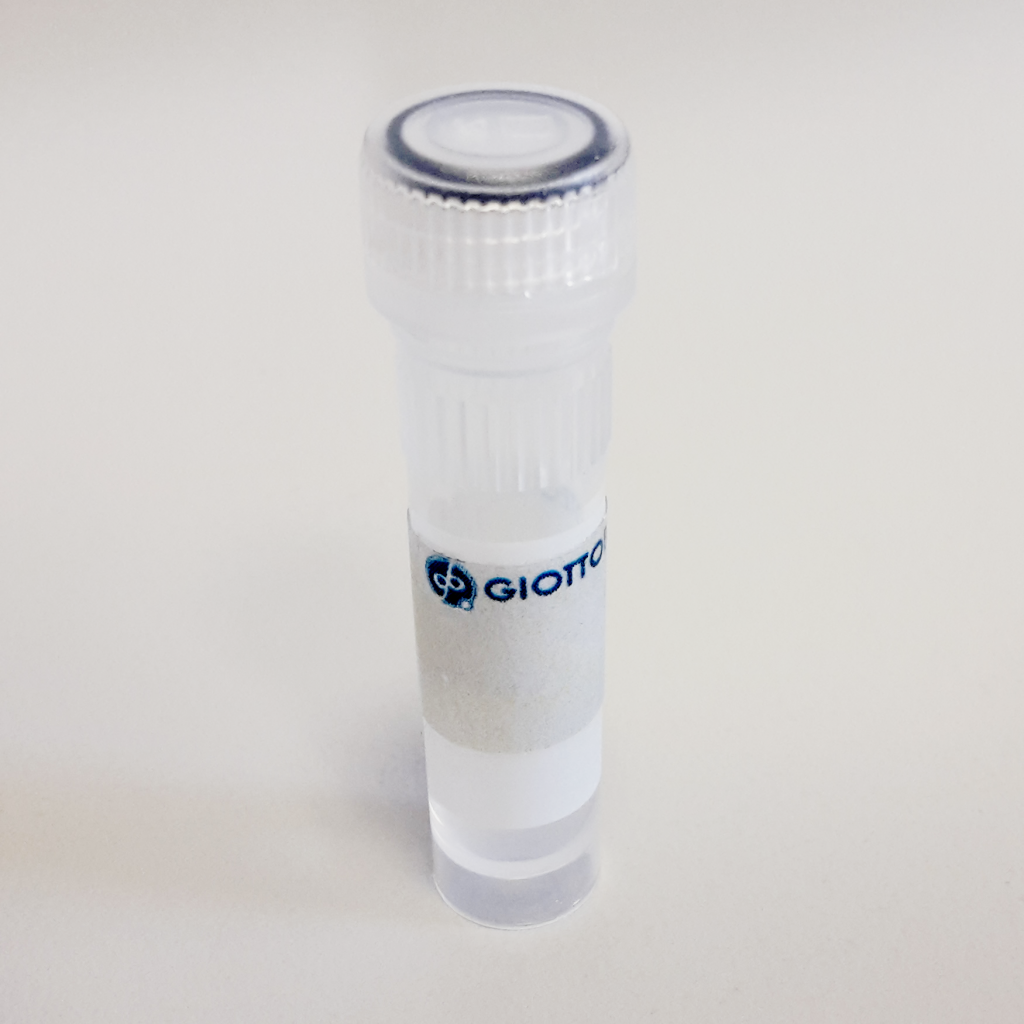 S100A8
840,00€ – 2.700,00€
Human, recombinant
Full length, C42S mutant, UniProtKB accession P05109
MW = 21600 Da. (dimer)
CAT # G02S1A08
Catalog n.
Qty
Price
840,00

€

1.860,00

€

2.700,00

€

VAT not included
For any special request or bulk quantities Click Here
Additional information
| | |
| --- | --- |
| Qty | 100 μg, 500 μg, 1 mg |
| Shipping in Dry Ice | yes |
Description
Description
MW = 21,6 kDa (dimer). Full length S100A8, C42S mutant, (S100 calcium-binding protein A8, Calgranulin-A, Migration inhibitory factor-related protein 8, MRP-8, Cystic fibrosis antigen, CFAG, P8, Leukocyte L1 complex light chain, Calprotectin L1L subunit, Urinary stone protein band A) cloned from human cDNA, expressed in E. coli. The protein consists of the human S100A8 (residues 1-93, UniProtKB accession P05109) with a mutation C42S .
Sequence
        10         20         30         40         50
MLTELEKALN SIIDVYHKYS LIKGNFHAVY RDDLKKLLET ECPQYIRKKG 
        60         70         80         90 
ADVWFKELDI NTDGAVNFQE FLILVIKMGV AAHKKSHEES HKE
Purity
> 95% by SDS-PAGE. The protein is observed, in denaturing conditions, as single band (monomer) migrating at a molecular weight below 14.4 kDa.
Supplied as
1 mg/mL solution in Tris 20 mM, pH 8, EDTA 1 mM, NaCl 100 mM. The concentration is calculated by the analysis of the absorbance at 280 nm (ε280 = 11460 M-1cm-1 calculated).
Storage
-20°C. The protein is stable at 4°C for at least 2 weeks and at 25°C for several hours. After initial defrost, aliquot the product into individual tubes and refreeze at -20°C. Avoid repeated freeze/thaw cycles.
References
Korndörfer, I.P., Brueckner, F. & Skerra, A. J. Mol. Biol. 370 (5), 887-898 (2007).
Ishikawa, K. et al. Acta Crystallogr. Sect. D Biol. Crystallogr. 56 (5), 559-566 (2000).
Hunter, M.J. & Chazin, W.J. J. Biol. Chem. 273 (20), 12427-12435 (1998).