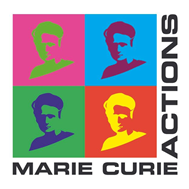 "RNAct" – Enabling proteins with RNA recognition motifs for synthetic biology and bio-analytics
Giotto Biotech will start a new H2020-MSCA-ITN-2018 project on the 1st of January 2019. This new project will involve a large group of researchers from CNRS (FR), HMGU (DE), CSIC (SP), Dynamic Biosensors GMBH and Ridgeview Instruments AB (SE), UAB "Spronk NMR Consultancy" (LT), Universite de Liege (BE), Universite de Lorraine (FR), Uppsala Universitet (SE),  Università degli Studi di Firenze (IT), Universitat Politecnica de Valencia (ES), Technische Universitaet Muenchen (DE).
RNAct will create an integrated and multidisciplinary training and research programme for 10 broadly employable ESRs with versatile computational and experimental skills.
The RNAct research aim is the design of novel RNA recognition motif (RRM) proteins for exploitation in synthetic biology and bio-analytics. This is achieved through a design cycle that starts with computational approaches at the sequence and structure levels of proteins and RNA, in order to select amino acid positions and mutations for large-scale phage display experiments with RNA screening. Viable RRMs will be further investigated at the atomic level with integrative structural biology approaches, and will be applied in synthetic biology, to posttranscriptionally regulate fatty acid processing via RRMs, and in bio-analytics, to detect RNA in-cell and design RNA biochips.