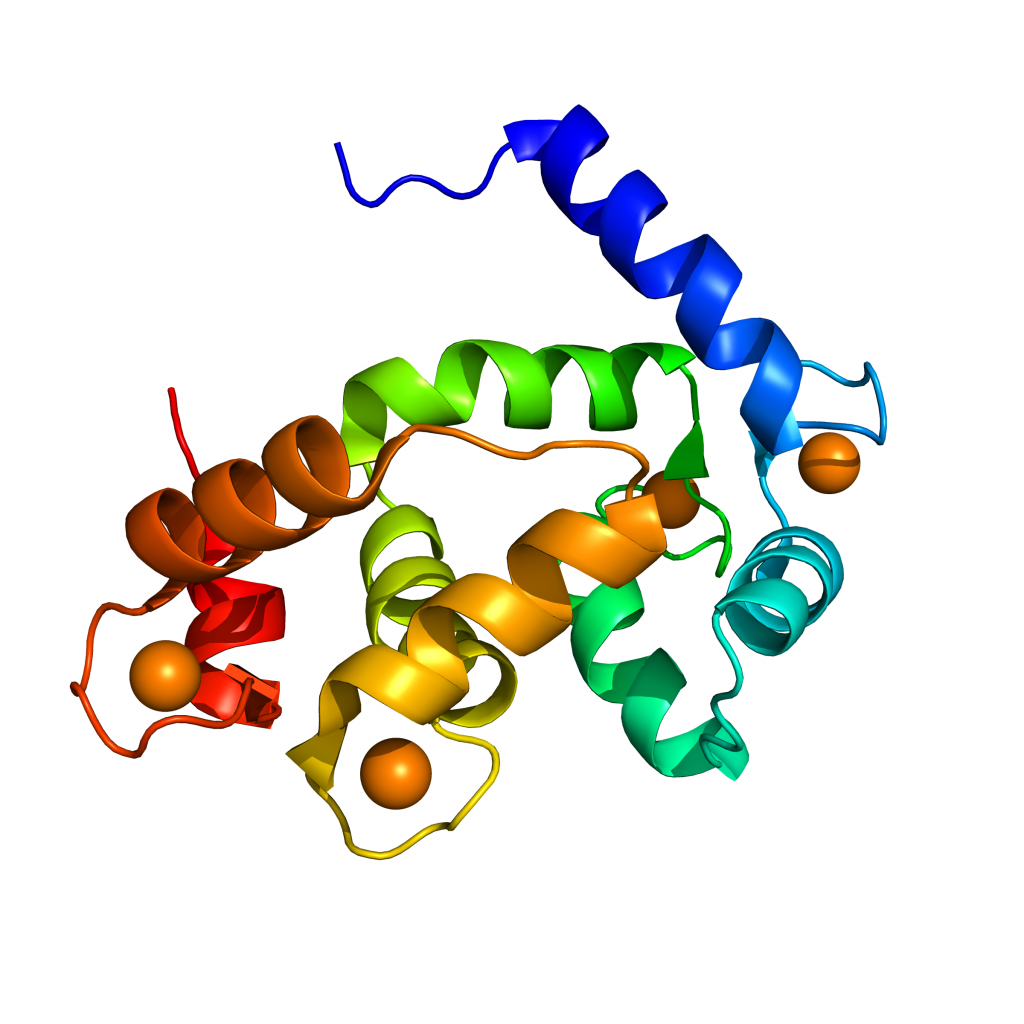 Calmodulin N60D
– 2.500,00€
Human, recombinant, N60D mutant
Full length, UniProtKB accession P62158
MW = 16.6 kDa
CAT # G02CLM60
For any special request or bulk quantities Click Here
Additional information
Description
Description
MW=16.6 kDa calculated. Full length Calmodulin with the N60D mutation, cloned from human cDNA, expressed in E. coli. The protein consists of the human Calmodulin (residues 1-148, UniProtKB accession P62158) with a N60D mutation.
Sequence
        10         20         30         40         50 
MADQLTEEQI AEFKEAFSLF DKDGDGTITT KELGTVMRSL GQNPTEAELQ 
        60         70         80         90        100 
DMINEVDADG DGTIDFPEFL TMMARKMKDT DSEEEIREAF RVFDKDGNGY 
       110        120        130        140
ISAAELRHVM TNLGEKLTDE EVDEMIREAD IDGDGQVNYE EFVQMMTA
Available mutants
WT – CAT # G02CLM01

Purity
> 95% by SDS-PAGE. The protein is observed, in denaturing conditions, as a single band migrating at a molecular weight between 14.4 and 18.4 kDa.
Supplied as
1.0 mg/mL solution in Tris 20 mM pH 8.0, NaCl 150 mM, CaCl2 2 mM, Complete Protease Inhibitor Cocktail EDTA-free (Roche). The concentration is calculated by the analysis of the absorbance at 280 nm (ε280= 2980 M-1cm-1 calculated). It is strongly recommended to add 1 tablet of Complete Protease Inhibitor Cocktail EDTA-free (Roche) in 1000 mL of buffer in case of buffer exchange.
Storage
-20°C. The protein is stable at 25°C for several hours. After initial defrost, aliquot the product into individual tubes and refreeze at -20°C.
Avoid repeated freeze/thaw cycles.
References
Bertini, I. et al. Proc. Natl. Acad. Sci. 101 (18), 6841-6846 (2004).
Ehlers, M.D. & Augustine, G.J. Nature 399 (6732), 105-108 (1999).
Kuboniwa, H. et al. Nat. Struct. Biol. 2 (9), 768-776 (1995).