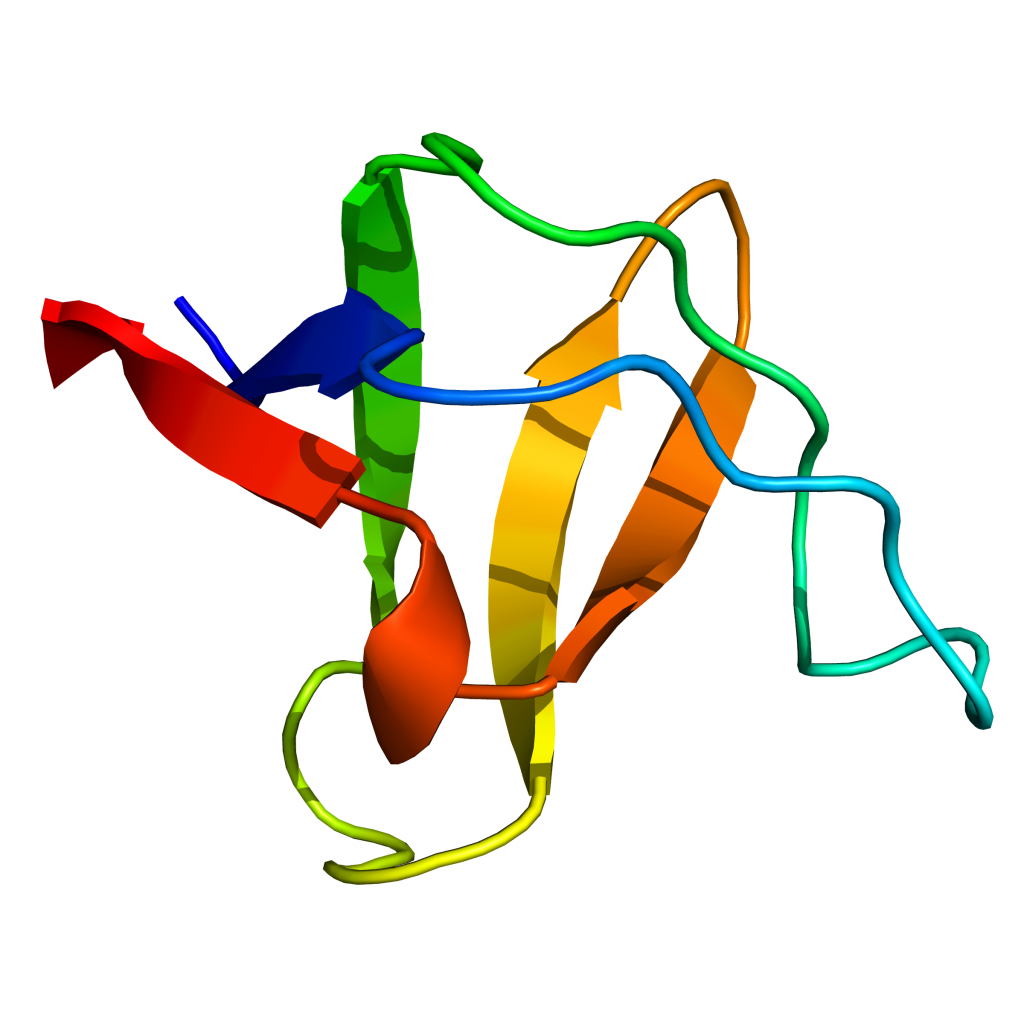 SH3
– 2.700,00€
From chicken, recombinant
Rresidues 965-1025, UniProtKB accession number P07751
MW = 7.2 kDa
CAT # G99SH301
For any special request or bulk quantities Click Here
Additional information
Description
Description
MW = 7.2kDa. Recombinant α-Spectrin SH3 domain (Spectrin, non-erythroid alpha chain, Fodrin alpha chain), cloned from cDNA from chicken and expressed in E. coli. The protein consists of the soluble SH3 domain of α-Spectrin from Gallus gallus (residues 965-1025). UniProtKB accession P07751.
Sequence
                  970        980        990       1000
             M-DETGKE LVLALYDYQE KSPREVTMKK GDILTLLNST 
      1010       1020       
NKDWWKVEVN DRQGFVPAAY VKKLD
Purity
> 95% by SDS-PAGE. The protein is observed, in denaturing conditions, as a single band migrating at molecular weight below 14.4 kDa.
Supplied as
1 mg/mL solution in sodium citrate 10 mM pH 3.5, NaN3 0.02% , D2O 10%. The concentration is calculated by the analysis of the absorbance at 280 nm (ε280 = 15470 M-1cm-1 calculated).
(unless otherwise specified, NMR tubes will be sold at a concentration of 1mM)
Storage
-20°C. The protein is stable at 4°C for months. Avoid repeated freeze/thaw cycles.
NMR USE: after the experiments return the sample at 4°C.
References
Blanco, F.J., Ortiz, Á.R. & Serrano, L. J. Biomol. NMR 9 (4), 347-357 (1997).