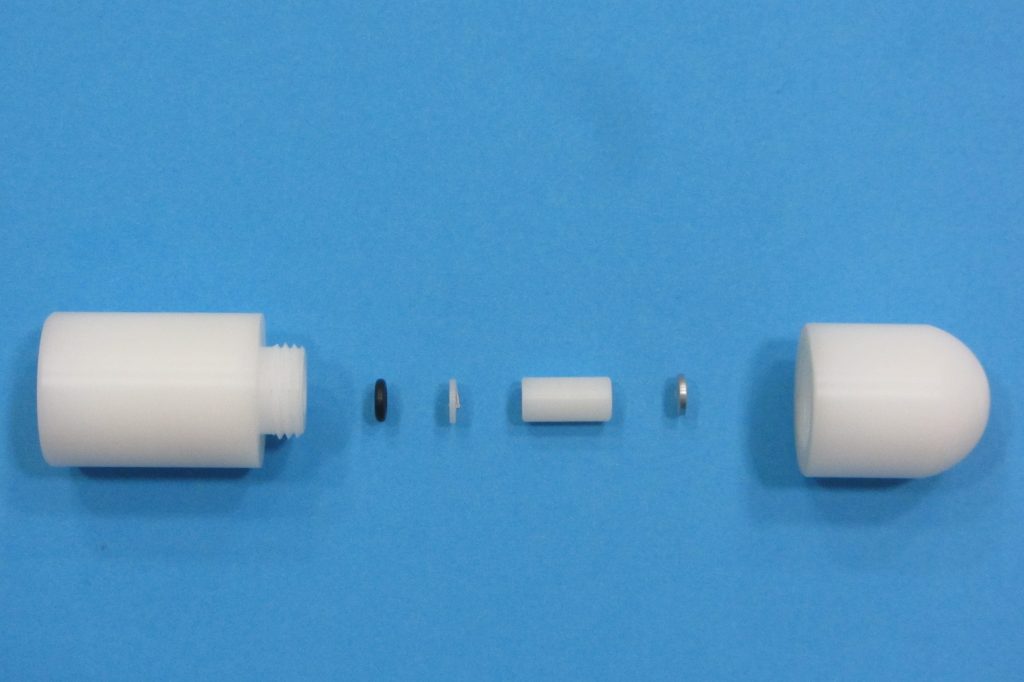 spiNpack
100,00€ – 500,00€
the rotor packing device
EFFICIENT
EASY TO USE
TIME SAVING

Ultracentrifugal device kit for solid state NMR.
The device is made of Delrin acetal resin. It's resistant to corrosion and does not require any manipulation.
Catalog n.
rotor size
spiNpack
Price
500,00

€

500,00

€

500,00

€

500,00

€

100,00

€

100,00

€

100,00

€

100,00

€

VAT not included
For any special request or bulk quantities Click Here
Additional information
Description
SpiNpack is available for the following rotor diameters:
1.3 mm
1.9 mm
3.2 mm
4.0 mm
It works perfectly with all Giotto Biotech ssNMR standards such as fMLF, Ubiquitin and GB1.
It fits into SW32, SW28 rotors for Beckman ultracentrifuges (tube nominal capacity: 28.5 mL; tube size: 25×89 mm). It can be balanced with a Beckman Ultra Clear tube filled with a sucrose solution.
SpiNpack spare parts kit is separately available. The kit includes parts that can be wore out during usage as base, rotor holder, gaskets, O-ring.
You can download a detailed manual for the use of the spiNpack from here.